Cascadilla Gorge and the F. R. Newman Arboretum are closed for the winter
All Closures
X
FEATURED PLANTS
Here's just a few plants we don't want you to miss. Click to learn where to find them and more!
FEATURED GARDENS
Our diverse cultivated collection of plants are located within specialty gardens surrounding the Nevin Welcome Center and within the nearby 150-acre F. R. Newman Arboretum.
This beautifully designed garden showcases how a garden can be both beautiful and hard-working.
Explore heirloom and commercial varieties of food plants grown around the world and see plants growing in a high tunnel under predicted future climate conditions.
Draw inspiration for container gardening from these arrangements of tropical plants.
FEATURED NATURAL AREAS
We steward over 3,600 acres of biologically diverse landscapes that represent the full range of ecological communities found in the Finger Lakes region.
The iconic Cascadilla Gorge Trail passes through one of the most picturesque gorges in the Finger Lakes Region.
Nearly 200 feet deep, Fall Creek's Gorge is among the most impressive gorges in the Finger Lakes Region.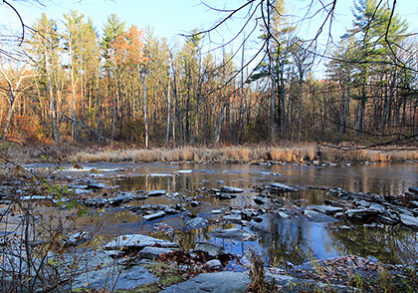 This natural area consists of young and old forests on the north and south sides of Fall Creek.
grow (plants) yourself!
For gardeners in parts of New York State and Connecticut, you can order plants seen at Cornell Botanic Gardens from ShrubBucket, a distributor of high-quality perennials.
shop for plants