FEATURED
Find over 500 varieties of herbs throughout 17 theme beds in this renowned garden.
Video
Soar gently above Comstock Knoll and enjoy over 150 types of rhododendrons and azaleas blooming.
Update
Explore our actions in 2021 to create a world of beauty, diversity, and hope.
CONNECTING PLANTS AND PEOPLES FOR A WORLD OF DIVERSITY, BEAUTY, AND HOPE.
learn more
Cornell Botanic Gardens grieves with victims of the mass shooting in Buffalo, New York, and shares Cornell University's commitment to building community and overcoming the evil of hatred and racism.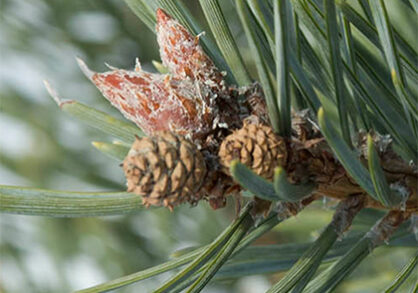 Cornell University is located on the traditional homelands of the Gayogo̱hó꞉nǫ' (the Cayuga Nation), members of the Haudenosaunee Confederacy.
Along with the campus community, we denounce acts of racism, violence and hatred, and stand firmly with our Asian and Asian American friends and colleagues.
Our Gardens and Natural Areas
We are responsible for the natural beauty of the Cornell University campus including cultivated gardens, an arboretum, and natural areas. Together these comprise one-third of campus, and with off-campus natural areas, a total of 3,600 acres.
BROWSE THE MAP
explore
WHAT TO SEE IN SPRING!
Spring in upstate NY starts with the the bright blooms of witch hazels, early spring flower bulbs and continues with our native wildflowers.
Seasonal Highlights