Cornell University is located on the traditional homelands of the Gayogo̱hó꞉nǫ' (the Cayuga Nation). The Gayogo̱hó꞉nǫ' are members of the Haudenosaunee Confederacy, an alliance of six sovereign nations with a historic and contemporary presence on this land. The confederacy precedes the establishment of Cornell University, New York state and the United States of America. We acknowledge the painful history of Gayogo̱hó꞉nǫ' dispossession, and honor the ongoing connection of Gayogo̱hó꞉nǫ' people, past and present, to these lands and waters.
This land acknowledgment has been reviewed and approved by the traditional Gayogo̱hó꞉nǫ' leadership.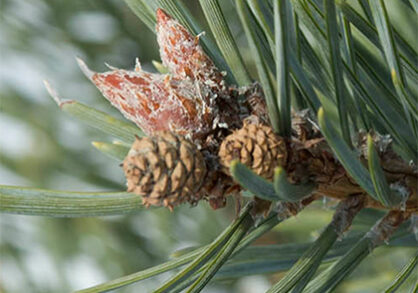 Video
Learn more about the Gayogo̱hó꞉nǫ' people by watching and listening to Steve Henhawk, a Cayuga speaker and historian.
Along with the campus community, we denounce acts of racism, violence and hatred, and stand firmly with our Asian and Asian American friends and colleagues.
Our only hope for resilience, and path to meet our need to adapt, grow, and flourish lies in the diversity of people, plants, and all living creatures.